Burton Constable Hall & Grounds is outstanding! from nature trails around the house and woodland walks a plenty, to the tranquility charm of the gardens and statues that sit on parade that encases the heart of the exquisite Hall. 
Our day at Burton Constable Hall along with my family which consisted of my mother who is disabled, father and two year old little boy was catered for all to enjoy. The setting itself was very easy to find only ten miles east of Hull and I cannot believe that I have not visited before now. Absolutely stunning scenery landscaped the views with woods, pastures of green and farm yard animals. Over the bridge in the distance was a glorious campsite, which would make a fantastic bonus to those wishing to visit more than just a day.
Beyond the entrance, introduced a fine Tea Room and gift shop where afternoon tea could be bought, light lunches and cakes. A specific eating area for customers with dogs was set aside especially for families with dogs. Once we ventured further than the Tea Room and especially after sampling a Bacon Sandwich which was really nice on a soft white floured roll, we pushed open the doors to reveal one of the stable rooms filled with Tractor ride-on peddle cars.  A glorious wooden horse drawn carriage with rocking horses stood greatly for children to play on. This day was a specific event day and to add to the usual play equipment was the extra bonus of 'Lab Rascals' science experiment 'make your own slime' day! fantastic! all children were able to make slime, dry ice and more. Special Victorian dressed people were dotted around the grounds and house informing people of special facts about the house of performing tricks with old fashioned toys for entertainment.
It was extraordinary to find that hidden within the sables housed a skeleton of a whale and the history of it's findings educated you greatly. Children loved to see such sight and questions were asked in abundance. Further to this displayed the old Blacksmiths and old stable rooms had be turned into exhibition space of local artists.
A lovely designated play area where you can sit and have a picnic had many wooden climbing frames and horses for children to play on. Alongside this area was a large chess board where people were playing chess and droughts. Your child could be a pet and animal detective for the day with the especially written detective trails to follow around the Hall & grounds.
'can you spot the mythical creature that guards this room? what is it?
The Hall itself is very beautiful and you can explore many glorious rooms of the house over three floors. It has a stair lift for the disabled which really were a useful asset on our day. Most rooms and sections had a very friendly staff member who told us all the facts about the room, stories and tales. I cannot express how much the staff were extremely helpful and informative, I learned so much from the tour of the house. It took us about two hours to explore the house and as you meander through the rooms and up the stairs there's little hands on discover parts where children can explore with magnifying glasses fascinating abjects in the 'cabinet of curiosity' room which exhibited a huge collection of fascinating gadgets to natural wonders. They can explore the dressing room! and pick out a lovely dress, robe, hats and wigs! it was great fun! Not just a box of old clothes but a special dressing room created just for little ones with costumes hung in little wardrobes and tall mirrors set aside to view themselves.
I cannot wait to visit again because I feel it is a place that you can visit over and over again and they would always be something else there to see or you may have missed before. So much to see and do! with East Riding mums as a Member you can gain 10% off entry price and then you can upgrade your ticket price with an extra cost and become a member for a year.
Burton & Constable Hall & Grounds Events:
21 July 2017 – 10 September 2017
Family Event
We are delighted to announce that we will be helping Dove House Hospice celebrate their special 25th anniversary with a beautiful display of handcrafted Sunflowers.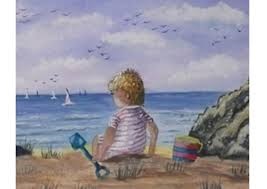 19 August 2017 – 24 August 2017
Exhibition
View Katrina Gardner's Mouth & Foot Artwork in the Carriage House, Burton Constable Stables.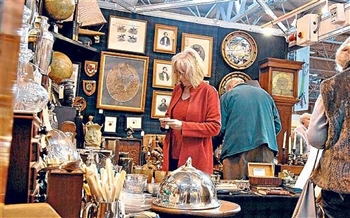 20 August 2017
Stables Event
Come along and browse up to 100 stalls in the historic stable block at Burton Constable Hall.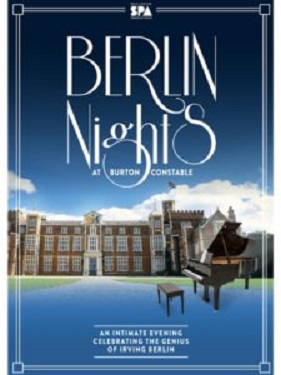 26 August 2017 – 26 August 2017
Family Event
Bridlington Spa Productions presents Berlin Nights an evening of song and anecdotes from the Berlin household.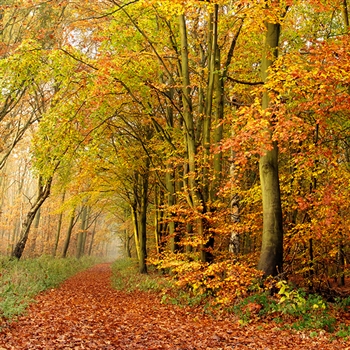 26 August 2017 – 20 September 2017
Exhibition
Four photographers. One Purpose…to show aspects of our world and lives that help observers see and think.
27 August 2017
Stables Event
Come along and browse a range of stalls selling tasty treats and gorgeous gifts in the historic stables at Burton Constable
Stables, Grounds, Stables Tea Room & Gift Shop:
Open daily between 11am – 5pm from Saturday 18th March to Wednesday 20th December
HALL: Open daily between 12noon to 5pm (last admission 4pm) from Easter Saturday to 29th October
*Please note the Hall is closed Fridays except in July and August
CHRISTMAS OPENING 2017
HALL: Open daily between 11am to 4pm (last admission 3pm) from Saturday 18th November – Sunday 10th December
Admission Prices 2017*
House, Grounds & Stables*
| | |
| --- | --- |
| Adult | 10.50 |
| Senior Citizen | £10.00 |
| Student (photographic evidence required) | £7.90 |
| Children (5-16yr) | £5.25 |
| Family (2 adults + 2 children) | £27.50 |
| Family (1 Adult  + 2 children) | £18.00 |
| Additional Child | £3.70 |
| Under 5's | free |
|  Group Visits | from £8.50 |
|  Cobwebs and Cream Teas Tour | £25.50 |
Grounds & Stables Only*
| | |
| --- | --- |
| Adult | £5.75 |
| Senior Citizen | £5.50 |
| Children (5-16yr) | £3.20 |
| Family (2 adults + 2 children) | £16.20 |
| Family (1 adult + 2 children) | £10.50 |
| Additional Child | £2.30 |
| Family Season Ticket (2 adults + 2 children) | £38.80 |
|  Family Season Ticket (1 adult + 2 children) | £25.25 |
| Additional Child | £5.25 |
| Joint Season Ticket | £27.80 |
| Single Season Ticket | £13.90 |
| Child | £7.65 |
| Under 5's | Free |
*Includes a voluntary 10% donation which will support the upkeep and ongoing restoration of Burton Constable Hall. If you are a UK taxpayer, please complete a Gift Aid declaration, which will allow the Burton Constable Foundation to claim from the Government an extra 25% of your total payment.
ACCESS FOR ALL
Accessible toilets and baby changing facilities are in the Stables Courtyard. We have a designated parking in the car park and also at the front of the house (not always available on event days).
The Hall is disabled friendly with an ambulant stair lift to first floor and wheelchair loan (maximum 2 people at any one time),however in the event of an emergency disabled visitors must be able to get down the stairs on their own or with the help of their friends, family or carer.
Surfaces both inside and outside may be uneven. Wheelchair loan is also available for the grounds, the paths/walkways are mainly gravel.
Visitors own manual wheelchair can be used on the ground floor
Disabled Visitors
Our admission policy admits one necessary companion, or carer, of a disabled visitor free of charge while the normal admission fee applies to the disabled visitor. Disabled parking is available at the front of the house Wheelchair loan is available for the house and the grounds.
Assistance Dogs
Recognised assistance dogs that have been trained by accredited member organisations of Assistance Dogs International (ADI) and International Guide Dog Federation (IGDF) are welcome in the Hall
Membership includes
Free admission to Burton Constable Hall
A newsletter giving you information about the Friends and their activities, forthcoming events, the history of the Hall, the family and collections, and other items of interest.
Lectures and Study Days based at Burton Constable around different aspects of the fascinating collections
Annual Lecture and AGM
Annual Christmas Event
Music Evenings
Cultural Events
Open Air Theatre
Visits to other Country Houses
Subscriptions
| | |
| --- | --- |
| Single | £ 20.00 |
| Double | £30.00 |
| Family | £40.00 |
| Child (5-16 years) | £ 7.00 |
Enjoy Burton Constable Hall & Grounds with a 10% discount by using your East Riding Mums card!